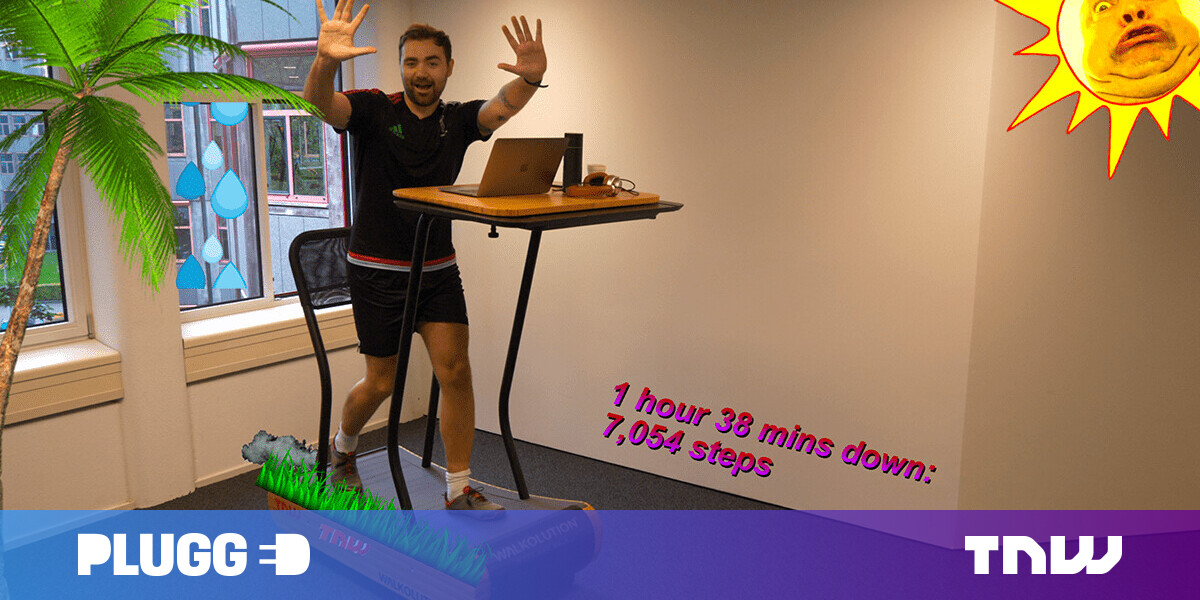 Yes, for "science" and "my job" I spend all day at the Walkolution Run Desk. While I'm working.
Truly, readers, friends and enemies, I live a life that you must envy. Hell, I'm literally writing this article as I walk. If that's not inspiring, I don't know what is.
You can capture the live stream of this seismic event just below this paragraph. So, here it is:
Of course, you may not watch it live, but it's good too. Just stick to this stream live and soak up all that delicious ASMR-influenced perembulation. (Disclaimer: We may need to remove the camera before I actually work, but what can you do?)
There is an even bigger question: why? Why am I doing this? What kind of loser does that? Well, aside from the obvious coverage of "why the hell not," it's about modern life, maaaan. Social media (well, lame, I know) means we're bombarded with curated snippets of supposedly perfect lives. It is as if we are expected to have not only fulfilling, meaningful and exciting careers, but also to have the perfect Instagram model bodies. How is it possible to find time to do both?
This mentality has, to some extent, led to the growing popularity of things such as standing and walking desks. It seems more and more people are going out to the lounge, trying to get everything they can out of their work day.
The thing is, a few minutes will not be here and there won't be much difference. This means that the only really, completely, logical thing is to spend a whole day at the pedestrian bureau. Combining both performance and fitness while I'm not a hashtag business guy. And it's all about THE GOLDEN SOCIAL MEDIA.
Aunt, I almost became convinced there.
Life is meaningless. Everything is pointless. Consumption is ridiculous. And I go to the office.
But I was able to publish an article while doing this, and you have been reading this so far, so who's the loser now? and reviews, follow Plugged on
Twitter and
Flipboard.

Posted November 1
, 2019 – 10:17 UTC