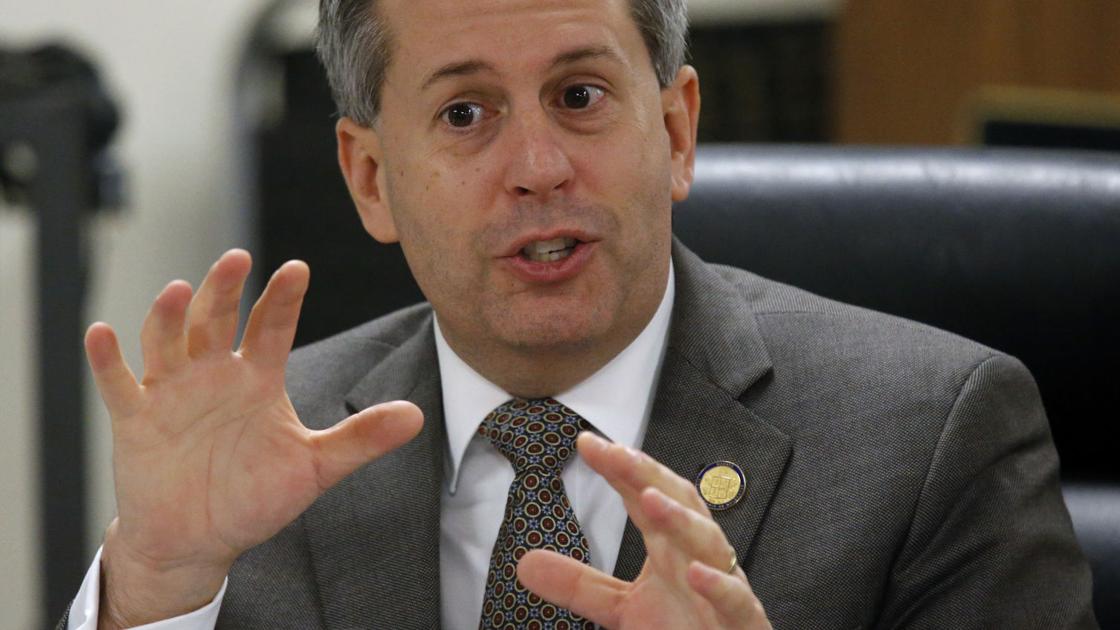 Del. Glenn Davis wants to know who sent text messages to Republican congressional delegates who call him a "gay Democrat," and wants to force the sender to answer for false allegations, according to his lawsuit.
On Tuesday, Davis filed a defamation lawsuit in Norfolk County Court against Jane Doe, hoping to find the culprit or culprits.
Davis, R-Virginia Beach, is among six candidates vying for the party's nomination for lieutenant-governor, which will be decided during Saturday's congressional vote, open to GOP delegates around the state.
The lawsuit says Davis believes the text messages were only sent to congressional delegates' personal cell phones, and access to those numbers would be limited to one of GOP's campaigns for a lieutenant, attorney general, or governor.
Text messages originate from postal items whose sender has been correctly identified according to the state's choice of law.
Another candidate, former Republican Tim Tim Hugo of Northern Virginia, sent literature attacking Davis. This literature includes a photo of Davis wearing a striped, colorful shirt at a PrideFest event in Hampton Roads to show his support for gay rights. The post does not provide a comment on gay rights other than the photo.
But then someone anonymously used this photo and sent it to GOP convention delegates with the message, "Do you know that Glen Davis is a gay Democrat?" The text asked delegates not to vote for him and asked voters to help him "get out of closet. "
Source link