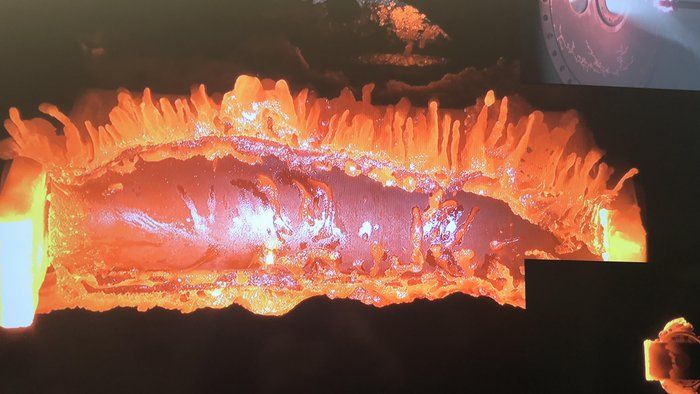 European researchers melted a thick satellite part in a special space fire created in a laboratory in the hope that people would better protect Earth from falling debris as the satellites will re-enter our atmosphere . shows a 2-inch with a 4-inch (5 cm) 10-inch tool, called a magnetocopter, dramatically transforming into a fluid inside the plasma aerodynamic tunnel. This facility at the German Space Agency (DLR) in Cologne, Germany, simulates the overheated gas (or plasma) that satellites experience on re-entry . As the test was completed, the instrument was exposed to temperatures of several thousand degrees Fahrenheit (or Celsius) and turned into steam.
Research is vital to help scientists understand how satellites are disintegrating during the ] descent to Earth ; most pieces usually burn in the atmosphere, but sometimes something survives and sinks to the surface of our planet.
Related: If NASA's satellite falls in your home, who pays for repairs?