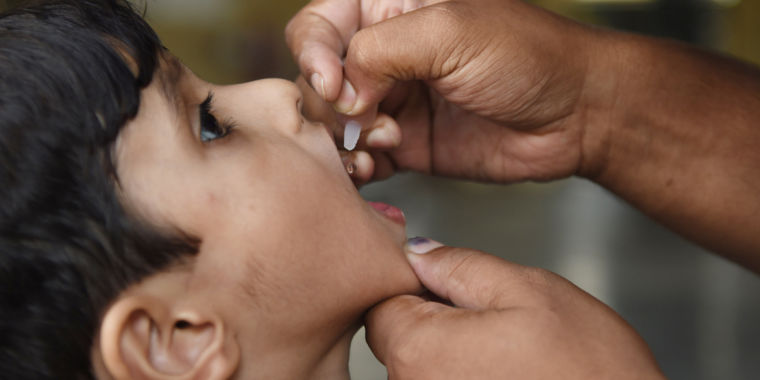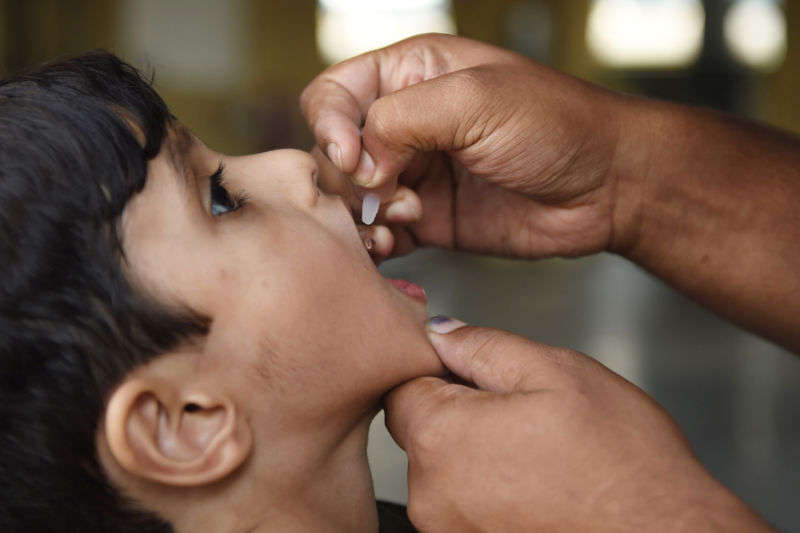 The crippling strain of polio virus is gone. Officials confirmed Thursday that global health efforts have wiped it out, moving humanity one step closer to fully eradicating the highly infectious virus from the planet.
The obliterated strain – wild poliovirus type 3 (WPV3) – is one of only three wild polio strains. This is the second to be eliminated worldwide. Health officials announced that WPV2 was eradicated in 2015. That leaves only one wild strain: WPV1.
This "historic" message belongs to World Polio Day and is based on the recent conclusion of an independent global polio eradication certification commission created in part by the World Health Organization. The announcement comes after years of careful and careful global surveillance to confirm that WPV3 no longer exists anywhere in the world, with the exception of specimens kept in safe custody. The latest known case of WPV3 occurred in Northern Nigeria in 2012.
"Type 3 wild poliovirus is eradicated globally," committee chairman and vaccine expert David Salisbury said at a celebration at the WHO headquarters in Geneva, Switzerland. . "This is a significant accomplishment that must step up the eradication process and provide the motivation for the last step – the eradication of wild poliovirus type 1."
This last step is not expected to be easy. Currently, WPV1 is distributed in only two countries: Afghanistan and Pakistan. But vaccination efforts to stop it are plagued by vaccine misinformation and harmful rumors, armed conflict and uncertainty, as well as fears and misinformation about vaccine-derived polio infections, which are a rare but significant threat. faecal-oral distribution, which makes it thrive in areas with poor sanitation and low, to such an extent, vaccination. The virus usually affects young children and can cause permanent paralysis and even death in a small number of those infected. However, some infected people will not have symptoms, which makes surveillance especially difficult.
Oral polio vaccines use attenuated versions of the virus to train the immune system to fight destructive disease. In this way, those vaccinated can store these attenuated viruses in their intestines for a short period of time by separating them into waste. In less immunized populations with poor sanitation, attenuated viruses can circulate and spread like three wild strains.
In rare cases, when weakened strains are able to circulate for long periods of time (at least 12 months), they can mutate and collect dangerous features from other circulating viruses, creating hybrid viruses that can again cause paralysis. These cases are called circulating vaccine produced poliovirus (cVDPV). In well-immunized populations, cVDPV is not a problem.
There have been over two dozen cVDPV outbreaks in at least 21 countries in recent years. So far, in 2019, 94 cases of WPV1 (in Afghanistan and Pakistan) and 102 cases of cVDPV have been reported. Most cases of cVDPV occur in Angola, Central African Republic, Democratic Republic of the Congo and Nigeria.
The ultimate polio eradication game is to continue to support immunization programs around the world and move to an inactivated polio vaccine (IPV), which
In a statement Thursday, WHO Director-General Tedros Adhanom Gebesz: " eradicating polio will be a cornerstone of global health … We remain fully committed to ensuring that all the resources we need are available to eradicate all polio strains. We call on all our other stakeholders and partners to continue the course until final success. "
Source link