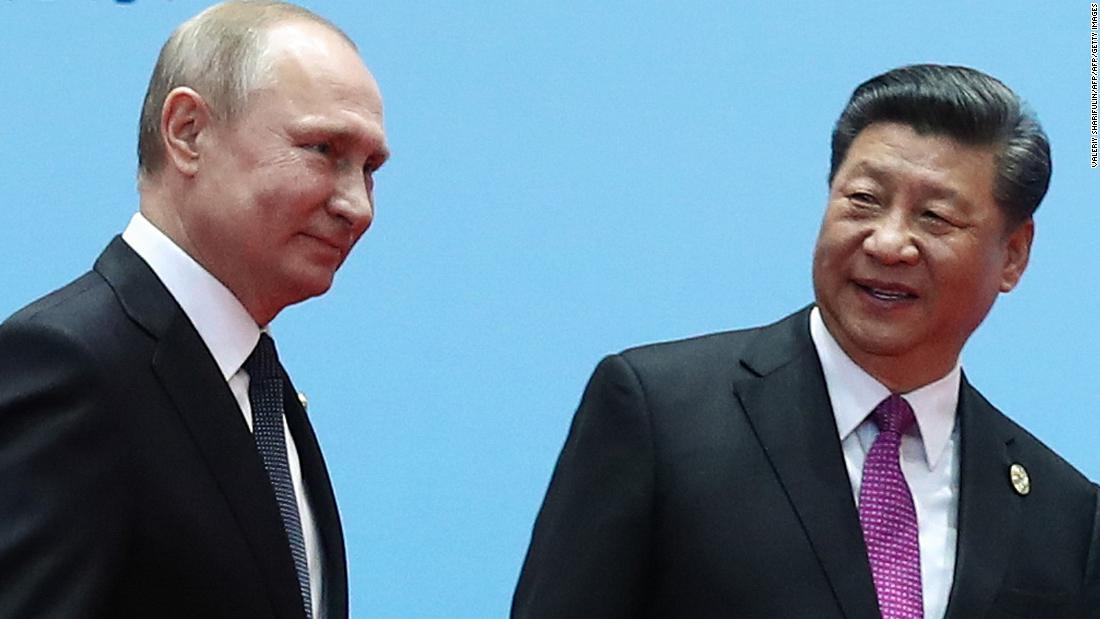 Less than a week later, however, the United States has imposed its first tariffs on tens of billions of dollars of Chinese goods, kicking off what would become a raging global trade war between the world's two largest economies. , Xi returns to the SCO under markedly different circumstances.
Now more than ever, the Chinese leader will need to solidify ties with allies amid an escalating trade war with President Donald Trump's administration and a slowing domestic economy.
In Kyrgyzstan capital Bishkek, Xi is expected to meet his "best and bosom friend" Russian leader Vladimir Putin and a newly reelected Indian Prime Minister Narendra Modi, fresh from his landslide victory in May
While it's reasonable that think Xi will be seeking their endorsement and support, China's relatively diminished position also increases the bargaining power of SCO's other participants
"It gives all those countries the opportunity to see if they can actually get something out of the Chinese, "said Steve Tsang, director of the China Institute at SOAS University of London.
"They see that Xi Jinping probably feels a bit more vulnerable than he was a year ago."
arm of the Belt and Road, "said Richard McGregor, senior fellow at Sydney's Lowy Institute. "It is a vehicle for the Chinese to secure the hinterlands, as it was, to gain greater military experience and expand their strategic space."
The Belt and Road is the massive infrastructure policy, pioneered by Xi, which seeks to build trade corridors through rail, road and ports between China, Europe, Middle East and the rest of Asia.
A vital component of the land trade route, the "Silk Road Economic Belt" runs through Central Asia.
Many Central Asian countries have struggled to fully integrate into the global economy following the collapse of the Soviet Union. The China-wide infrastructure investment – including the creation of massive rail lines linking Western Europe and China via Central Asia – has helped strengthen China's ties and promote its position as a reliable regional partner.
"The BRI, now in its sixth year, can bring SCO members to both the 'belt' of security and 'road' to development in the face of rising trade protectionism and economic nationalism to achieve lasting stability and common prosperity, "said state media Xinhua.
The Belt and Road also helps support China's policies in Xinjiang – a far western Chinese region that borders several Central Asian countries – where, according to the US State Department, up to 2 million ethnic Uighurs, Kazakhs, Kyrgyzs and other predominantly Muslim minority groups have been held against their will in massive camps.
In March this year, a prominent human rights activist and China critic in Kazakhstan, was arrested by Kazakh police and charged with inciting ethnic strife, according to his lawyer.
Tsang said Xi is likely to face complaints behind closed doors at SCO in Friday and Saturday from Central Asian countries over their dissatisfaction with the cost of Belt and Road projects, and the mountain debt associated with them.
"The Chinese like to say it is a win win, but it could be a loss for major projects that are not responsible, that the recipient country can not pay , "Tsang said.
Source link