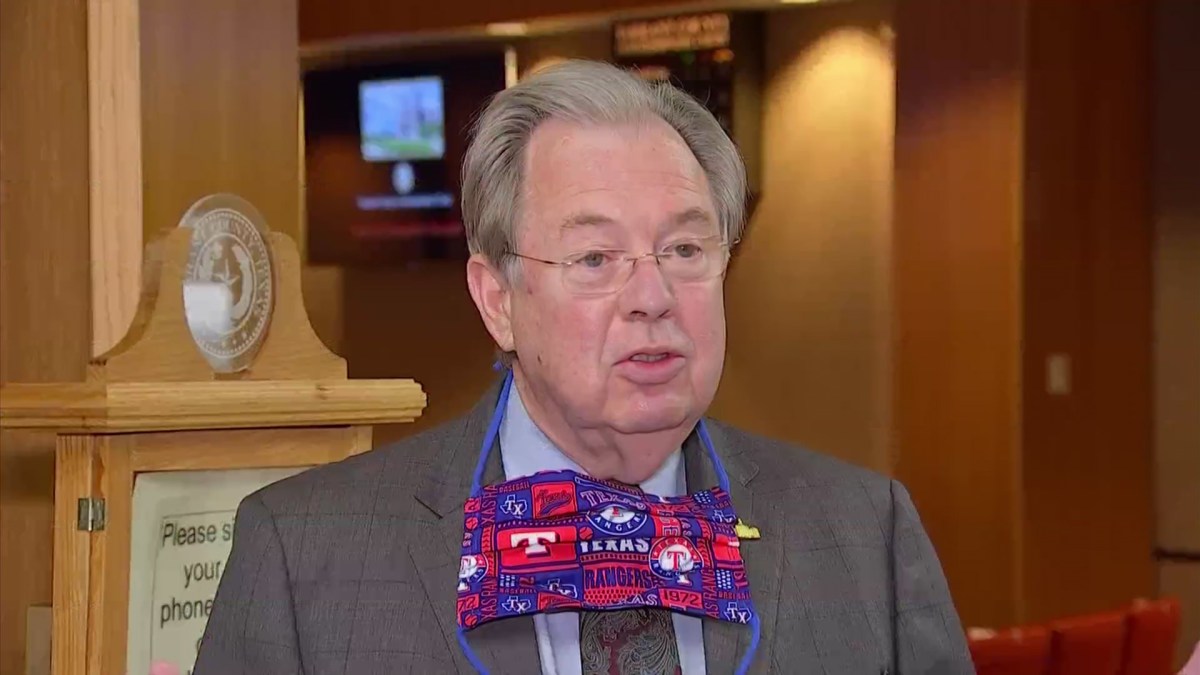 Taranto County Judge Glenn Whitley says county bars could reopen with 50% capacity on Wednesday.
Whitley said Monday it was a difficult decision, but he eventually spoke to a number of people, including bar owners and hospital executives, among others, and is confident the county can safely reopen the bars this week.
This is the news that people at Tommy's Oasis in Arlington have been looking forward to.
"We are very relieved to be back at work, even if it is 50% capacity," said general manager Aimee Buchanan.
The decision comes after Texas Gov. Greg Abbott said last week that bars in the state could open on Oct. 14 with a capacity of 50 percent at the discretion of district judges. Customers should stay seated while eating or drinking at the bar. There is no restriction on outdoor employment. All employees and customers should wear a face blanket when it is not possible to maintain a 6-foot social distance except when sitting at the bar to eat or drink.
Taranto County Judge Glenn Whitley says county bars could reopen with 50% capacity on Wednesday.
Whitley said Monday afternoon that if hospitalizations with COVID-1
9 reached 15 percent in the county rather than the hospital region, he would order closure to try to curb further spread of the virus.
As of Saturday, COVID-19 hospitalizations in Taranto County were about 7%, according to the health department.
Whitley said Sunday that hospitalizations were not going up, and that was taken into account in his decision to reopen bars. He also stressed that any decision he took could easily be changed depending on the direction of the cases.
On Sunday, the county reported an additional 794 cases of the virus, but said some of those people did not live in the county and others were lagging behind.
Taranto County Health Department confirmed 318 new cases Monday without new deaths.
During a press conference Monday, Fort Worth Mayor Betsy Price said the application of the rules for reopening the bars would depend on each city.
"We relied heavily on education," she told a news conference. "Almost 99% of the patrons of the bars have complied, but there are patrons who can also be quoted."
The judge pointed out that some establishments have managed to obtain a license to operate as a restaurant, 51% of the income comes from food instead of alcohol.
Some opened a capacity of 75%.
However, if they want to work again as a bar, they will have to reduce the maximum capacity and follow the rules imposed on them.
Tommy's Oasis chose not to try to look for loopholes to reopen.
Buchanan said that while the rules are not yet clear, they will follow them.
"That's why we decided not to get our food and beverage license," she said. "We sat and waited. We follow the rules. "
In a statement Monday, Whitley said he would turn to "one or two bad actors" who gather people in bars retrained as restaurants. He said he spoke to TABC after seeing videos on social media showing people side by side over the weekend.
"If I could, I would withdraw and suspend the licenses from several of these places today," Whitley said. "I'll assure you I'm working on it."
Whitley met with a small group of bar owners Monday night over the rules for reopening during a pandemic – including the 23-hour closing time required by the governor's order.
"I'm glad we're open, we can try to make money, but a lot of us won't make it. It's just the bottom line," said Tino DeFranco of West 7th Restaurant and the Bar Association and co-owner of Whiskey Garden and Mother's House. you.
David Shaw said his Lazy Los bar had been closed for seven months. He said the pandemic had forced him to rethink his business and seek a food and beverage certificate to reopen as a restaurant. Shaw said it was time for Taranto County to reopen bars ready to follow COVID's guidelines.
"I think it's time," Shaw said. "But I think it's really clear, and he made it really clear: if people don't follow the rules, he can turn it off as easily as he opened it."
Judge Clay Jenkins said he would not allow bars to reopen in Dallas County; bars are allowed to reopen in Colin and Denton counties.