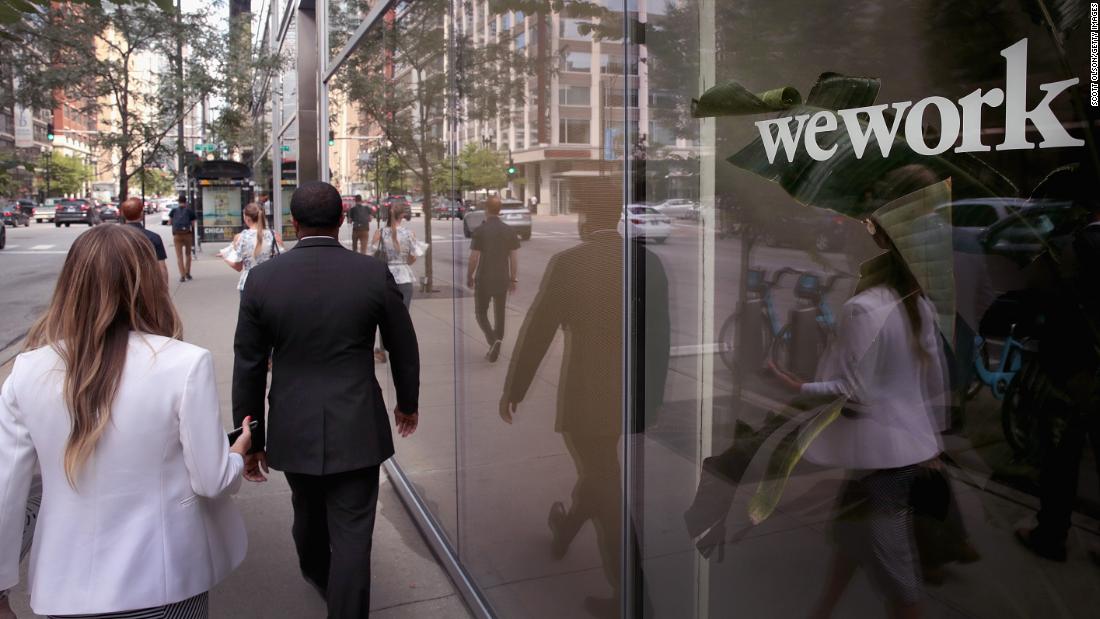 Medina Bardhi, who said she was pregnant twice while at the firm and took maternity leave each time, claims discrimination began when she was interviewed for work in 2013, according to a complaint , filed Thursday with the Equal Employment Opportunity Commission. She said Neumann asked her at the time if she would "marry and become pregnant."
When she became pregnant in March 2016, she said she was "forced" to tell her boss that she was expecting early because of the nature of Neumann traveling for business. Neumann had a "tendency to carry marijuana on charter flights and smoke it throughout the flight while in a closed cabin," and Bardy "could not expose his unborn child" to this, according to the complaint. Neumann's use of marijuana while on airplanes was previously reported by the Wall Street Journal.
Bardy claims that discrimination continues. She claims that before she took leave, there were a number of disturbing comments made by Neumann and Jennifer Brent, a longtime WeWork CEO who currently serves as chief legal officer. Neumann is said to characterize maternity leave as "retirement" and "vacation", while Berrent claims her pregnancy was a "problem" that had to be "remedied".
In a statement to CNN Business regarding the full complaint, a WeWork spokesman said: "WeWork intends to vigorously defend itself against this claim. We have zero tolerance for any type of discrimination. We are committed to moving the company forward and building a company and culture. that our employees can be proud of. "
A Neumann representative pointed to CNN Business at WeWork for his statement to the company.
In the complaint, Bardi claimed that months before continuing his first maternity leave at WeWork, Neumann and Berrent hired a man as chief of staff, paying him a salary of $ 400,000 with a signing bonus of $ 1
75,000. Bardy said she was paid $ 150,000 for the same job.
"Such a clear gender pay gap was a norm and part of WeWork's model and practice," the complaint said.
Upon her return after her leave, Bardi said she was "downgraded" and her role was "drastically and materially reduced", while the men who were paid more than her were promoted and replaced. Bardy claims that after discovering her second pregnancy, Neumann, Berrent and other executives sought her permanent replacement. When she returned a second time, she learned she was no longer part of the CEO's office and had been "sidelined and denied any significant work for months," the complaint said.
Bardi states the condition of the nursing room accessible to staff in the absence of care provided to new mothers. According to the complaint, the lactation hall she was supposed to use was "irrefutably unsanitary", even though there were between five and 10 employees who used it in the same way.