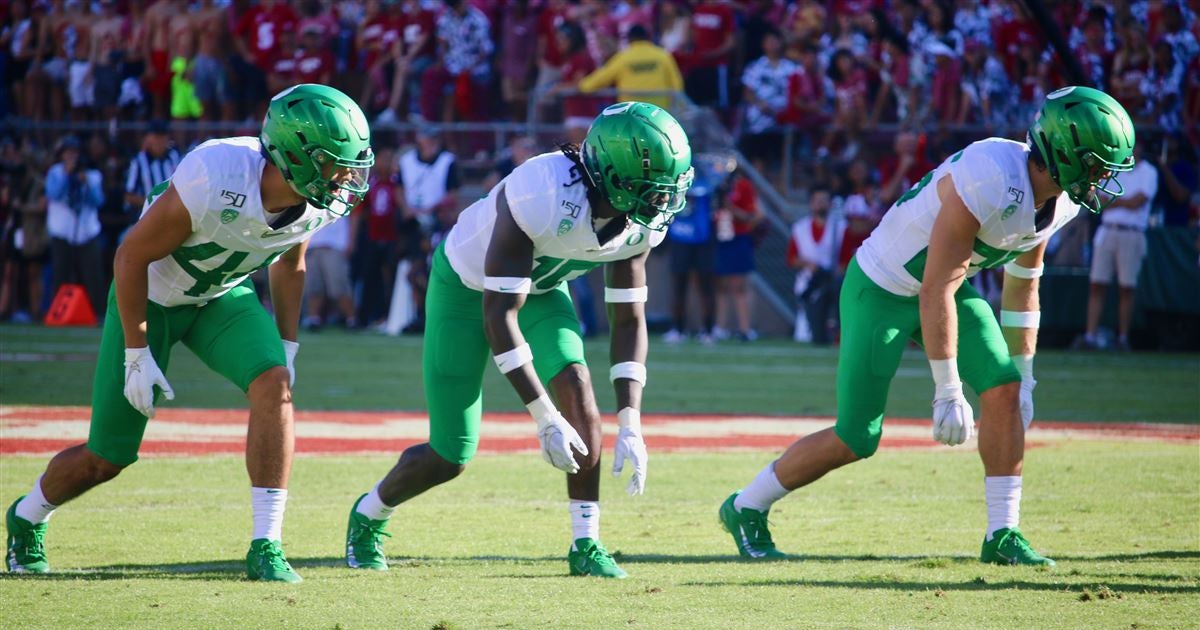 The Ducks will be one of the original college football games this weekend as No. 7 Oregon Patches (7-1) travel down to Los Angeles to face the USC Trojans (5-3 ). The game presents intrigue for the Pac-12 title race and even the College Football Playoff and national media will be tuned in.
USC currently holds the Pac-12 South lead over Utah and must continue to win to secure its place in the Pac-12 title game. Adding to the match, USC has ended the hiring of its new Athletic Director and there is speculation that a new football coach may be on the sidelines next year.
Oregon has nearly locked Pack-12 North, but is currently the No. 7 team in the nation and is fighting for one of four postseason college football games.
Although not forecast, 247Sports' Brad Crawford put the ducks in alarm earlier this week, noting that USC's breach could outstrip the ducks.
With the back of USC coach Clay Helton against the proverbial wall, do the Trojans have another win over the Top 25 teams in the season? They were responsible for handing Utah, another Top 15 team, its only loss and could blow the hopes of the Pac-12 playoffs with a win over the Ducks. Kedon Slovis and talent-rich offense will test Oregon's strength at the back end, with their pace occasionally giving questions to teams this season. USC averages 6.5 yards per game, fourth-best in the Pac-12 and better than the average of 6.4 from Oregon.
In addition, our own Matt Prem called this game a must-win for the Ducks.
"I really think this is the last big obstacle, also, because after a week you will get a goodbye to regain your focus, become healthy and that sets you up for this run, as you said in home to two games against Arizona, Oregon, to be honest, these are two of the least horrifying games, " Prehm told Autzen Audibles .
Here's a look at some predictions from college football national media: