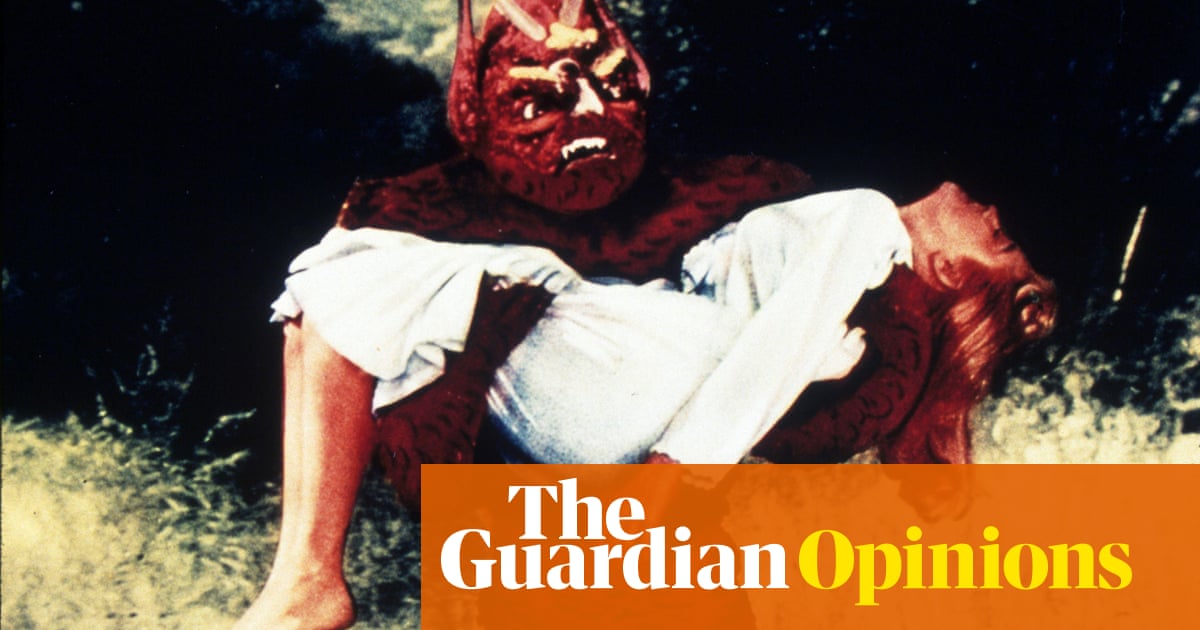 It's unpleasant to have questions that you don't get answered. It's quite frustrating to find out that these questions aren't even asked.
When I was diagnosed with endometriosis at the age of 23, I didn't know enough to ask the right questions. I assumed that my gynecologist had received all the answers and listened carefully to his thoughtful explanations. I thought I knew everything. Or at least that he knew everything. But I was not wrong.
It wasn't until more than a decade ago, when I felt weak, second-class, dirty, and writing off as a hypochondriac that I began to formulate the questions that had to be asked. This time, the questions were not about what was happening to my body. They were about how it is possible to have such a lack of knowledge about a disease that has been in medical textbooks for over a century.
The age of diagnosis and medical science still has no idea what causes endometriosis or how it works and we are no closer to cure. How is that possible? And although there are many physicians working in the field who are making a huge change in the lives of people with endometriosis, there are many more who remain ignorant of the disease, who are still pushing tired old myths about its medicines and who treat people with the disease like hysterical.
Shortly after I started doing this, I discovered that the problem was worse than I even imagined. As I write in my book Pain and Prejudice, women wait longer for pain medication than men, wait longer for their cancer to be diagnosed, their physical symptoms are more likely to be attributed to problems with mental health, they are more likely to have their heart disease misdiagnosed or disabled after a stroke and more likely to suffer from diseases ignored or denied by the medical profession.
Most shockingly, many women live in constant pain and do not know that this is not so normal; they do not appreciate that they do not have to live that way at all.
I have found that there are 10 chronic conditions of pain that mainly affect women who have very similar symptoms; and that when one has one, they are more likely to accumulate others. Endometriosis, fibromyalgia, chronic fatigue syndrome, irritable bowel syndrome, painful bladder syndrome, migraine headache, chronic tension type headache, disorders of the temporomandibular joint, chronic low back pain, and low back pain USA.
I have found that some of these pain conditions have a high degree of co-occurrence with autoimmune conditions, including rheumatoid arthritis, lupus, Sogren's syndrome and thyroid disease.
You know what else I found? All these conditions occurred by delayed diagnosis; that a high proportion of women and people of different genders who are ultimately diagnosed with these conditions will first be told that they have a mental state or are too concerned about their health.
You know what else I found? That many of these conditions can be well controlled if caught early.
Why are women still treated as hysterical, overly emotional, anxious and unreliable witnesses to their own well-being?
Why Do Doctors Still Treat Their Patients Who Are Women, People Of Color Or Gender Different From Their White Male Patients?
Why don't they believe us?
The answer turns out to be quite simple. They don't really know much about us.
As Dr. Janine Austin Clayton, director of the Office for the Study of Women's Health in the United States, said, "We literally know less about every aspect of female biology than male biology. "
To find out why this is, I had to travel back centuries. From the beginning of medicine, the difference between a woman and a man marked her as lower. In ancient times, it was the womb – the most obvious point of difference – that was considered a destructive force, causing all kinds of discomfort experienced by women. Plato characterizes the womb as an insatiable animal, wandering on the female body and sucking its life force. In the early modern era, medicine turned its attention to the nervous system, blaming the disease among "weak nerve" women. In the early 20th century, when the endocrine system was discovered, the raging hormones became the main source of guilt, interrupted by our corrupted mental states.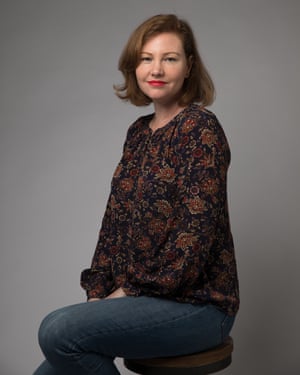 All kinds of biological theories have been used to justify the subordination of women to men. Most of them are based on the idea that the reproductive processes of women – menstruation, pregnancy, lactation and menopause – consume so much energy that the attention paid to every other aspiration would simply take away their femininity and fulfill their ultimate goal: be good wives and mothers.
Too often, presumed remedies include a punishment designed to make a "difficult" woman "good". The clitoris was cut, the abdomen and ovaries were removed, forced feeding and rest were prescribed. The leeches were attached to the labia and the cervix, and psychological cruelty was inflicted in the name of restoring health and dignity.
But none of these treatments was proven and most of the reasons were purely theoretical – because women were rarely studied in detail by medical science. You just have to look at the textbook to see that the default man is a lean white man and every difference has always been considered a deficit: uninteresting and not worthy of scientific pursuit.
Women were not included in clinical trials until the 1990s. While we account for 70% of patients with chronic pain, 80% of pain medicines have been tested in men only. Even in preclinical cell line and rodent trials, males were preferred over females. Researchers have justified this bias, claiming that estrogen cycles in female rodents – and menstrual cycles in females – could damage the results. If that was the case, wouldn't it be very important to find out before you sell the medicine to women?
Eight of the 10 prescription drugs withdrawn from the US Food and Drug Administration between 1997 and 2000 due to serious adverse effects. effects cause greater health risks for women than men. A 2018 study found that this was the result of "serious biases of men in basic, preclinical and clinical studies".
Making matters worse, medical students never learn this addiction to knowledge. It just doesn't appear in medical schools that almost everything we know about human biology comes from studying men. And maybe, just maybe, women are cluttering waiting rooms – women who can't help it – is it not because they are hysterical or invent it or love to be sick or want attention, but because they are sick and in pain and medical science is gone answered them.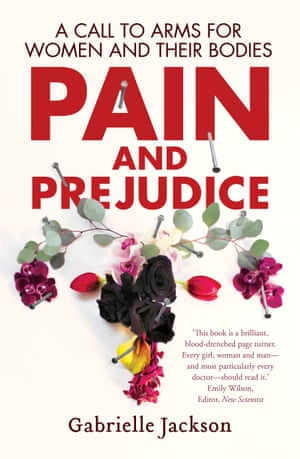 The remarkable lack of curiosity for women's diseases is hidden by the great strides taken in breast cancer and obstetrics. These fields of medicine are not without problems, but there is no doubt that progress in these fields has saved millions of lives.
But women are more than reproductive machines.
And while women living in chronic pain are not dying to a horrific death at the height of their lives – like those who died in so many at birth or from breast cancer – evidence suggests that chronic pain leads to to anxiety, depression and suicide. For many others, this keeps them at home and out of the workforce, unable to fully participate in life.
I wrote this book because too many women experience pain and this pain is not taken seriously. Immediately expected and denied. It robs us of our entire humanity. We deserve better.
• Pain and Prejudice by Gabriel Jackson is published in Australia on September 3 (Allen and Unwin, $ 29.99) and in the UK on November 14 (Little, Brown, £ 13.99)
Source link