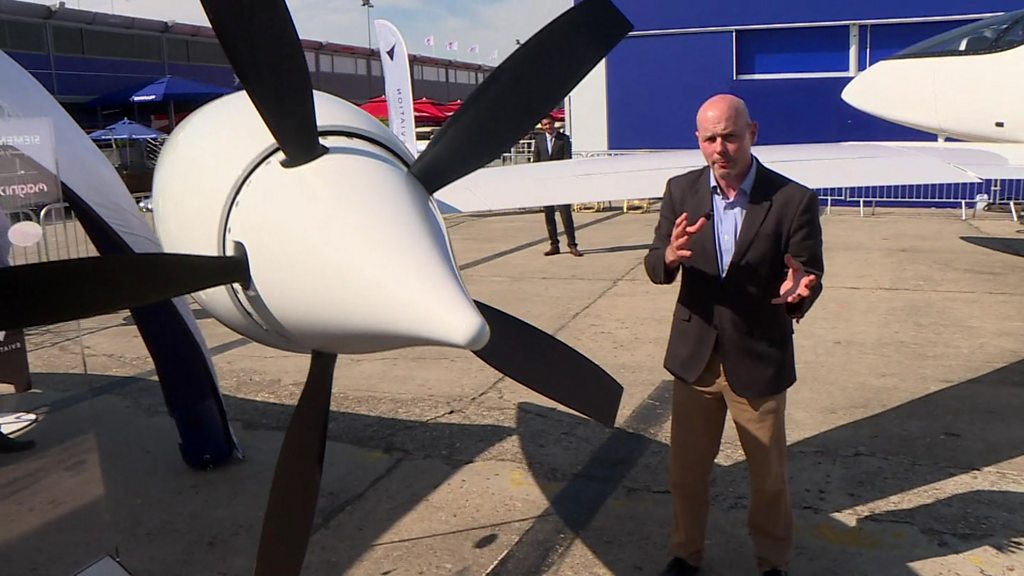 Aerospace firms are joining forces to tackle their industry's growing contribution to greenhouse gas emissions, with electric engines seen as one solution. But this will be enough to offset the growing demand for air travel
This week's Paris Airshow saw the launch of the world's first commercial all-electric passenger aircraft ̵
1; albeit in prototype form.
Israeli firm Eviation says the craft – called Alice – will carry nine passengers for up to 650 miles (1,040km) at 10,000ft (3,000m) at 440km / h. It is expected to enter service in 2022.
Alice is an unconventional-looking craft: powered by three push-facing pusher-propellers, one in the tail and two counter-rotation props at the wingtips to counter the effects of drag. It also has a flat lower fuselage to aid lift.
"This plane looks like this not because we wanted to build a cool plane, but because it's electric," says Emer's chief executive, Omer Bar-Yohay. we can have lightweight motors, it allows us to open the design space. "
E-mail has already received its first orders. US regional airline Cape Air, which operates a fleet of 90 aircraft, has agreed to buy a "double-digit" number of the aircraft.