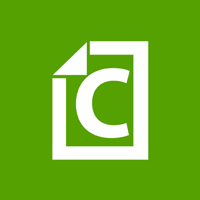 The royal baby is almost here, and the anticipation is at an all-time high with royal fans everywhere. Without a doubt, the majority of questions still focus on the subject's baby's name.
While it is not known whether or not the royal baby is a boy or a girl, popular opinion holds that Baby Sussex is very likely a girl.
What are the top contenders for the baby's name?
Currently, Ladbrokes's British betting site has a number of ongoing wagers in several categories related to the new royal baby – the baby's gender, the most likely name for either gender , what day of the baby will be born, baby's birth weight, and date range.
By far the most popular category seems to be the baby name, with top contenders for both baby boy names and baby girl names
Girl names take the current lead in the name category, with Diana the favorite at 6 / 1
odds, tied with Elizabeth, which has been given the same 6/1 odds. Victoria is the other top girl name with 8/1 odds.
A few other names round out the top ten, including Alice, Grace, and Mary for a baby girl, and Albert, Philip, and Arthur for a baby boy
Is Diana a likely name choice? Ever since Prince Harry and Meghan Markle announced they were expecting a baby, the public has been clamoring for them to have a baby girl named after Prince Harry's mother, the late Princess Diana.
The reasons are certainly sentimental, since fans all over the world still have a great affection for Princess Diana, even though she's been gone for many years. Whether or not Prince Harry and Meghan Markle are actually considering the name Diana for their baby is another matter entirely.
Princess Diana has a notoriously difficult relationship with the press as well as some members of the royal family, so while naming the baby after her would be a sweet gesture in one sense, in another she would attach a great deal of baggage to a newborn baby.
The royal family may not like it
There is also the matter of the royal family's feelings to consider. Prince William's older brother, Prince William, and his wife Kate Middleton gave their daughter Charlotte the middle name of Diana, as a knot to the late "People's Princess." Reportedly, Prince William has a number of strong feelings regarding the naming of any royal babies after Princess Diana.
Some sources claim that Prince William feels that it would be inappropriate to give a new royal baby the first name Diana, considering Prince Charles has a new wife, Camilla Parker-Bowles, and that the obvious tributes to Princess Diana would be a bit unseemly
While it is unlikely that Prince William is giving baby name advice to his younger brother, there could be some very real royal sentiment behind the idea. If, in fact, giving Baby Sussex the name Diana would sit ill with anyone in the family, it is certain that Prince Harry and Meghan Markle will want to be cooperative.
Even though the couple like to do things on their own terms, they also have not shown open defiance regarding the royal protocol. There is also the matter of respect to consider – Meghan Markle, even though she has never had the opportunity to meet Princess Diana, undoubtedly has such a huge amount of respect for her late mother-in-law that she would never want to do anything that might tarnish her memory
If (cs_sd.partner == 'CMfacebook') {19659905] No matter what name the royal baby is going to receive, it is certain that the arrival will be a joyous occasion that unites royal-watchers everywhere!
  ! function (f, b, e, v, n, t, s)
  {if (f.fbq) return; n = f.fbq = function () {n.callMethod?
  n.callMethod.apply (n, arguments): n.queue.push (arguments)};
  if (! f._fbq) f._fbq = n; n.push = n; n.loaded =! 0; n.version = '2.0';
  n.queue = []; t = b.createElement (e); t.async = 0;
  t.src = v; s = b.getElementsByTagName (s) [0];
  s.parentNode.insertBefore (t, s)} (window, document, 'script'
  'https://connect.facebook.net/en_US/fbevents.js');
  fbq ('init', '1447317708679797');
  fbq ('track', 'PageView');
}

Source link