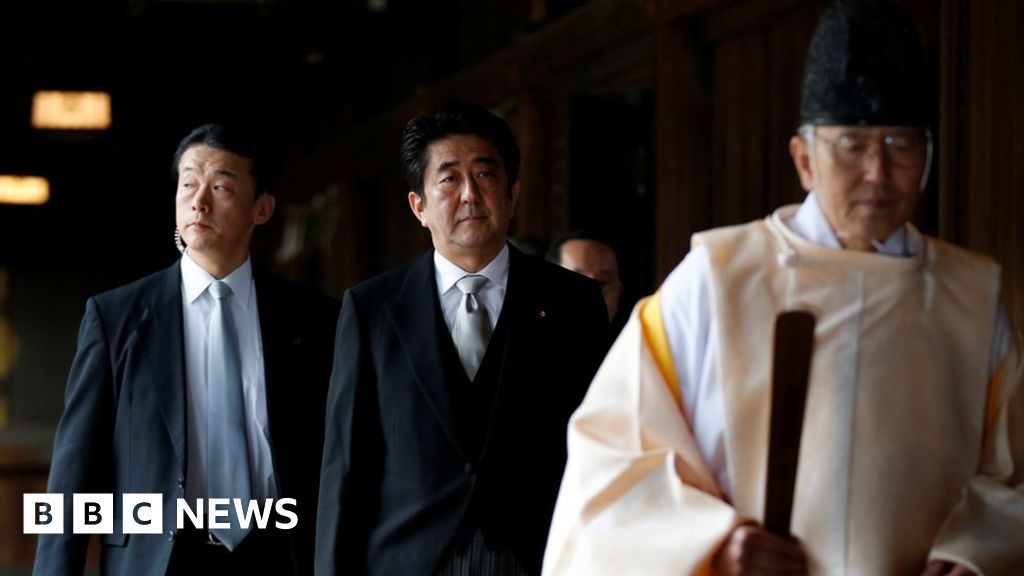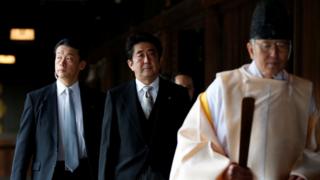 Former Japanese Prime Minister Shinzo Abe visited a controversial war memorial just days after retiring.
Mr. Abe posted a photo of himself at the Yasukuni Shrine, telling his followers that he had gone there to inform the spirits of his resignation.
To a large extent, he stayed away from the shrine, which honors Japan's military dead, but also convicts war criminals during his term as prime minister.
Mr Abe's visit in 2013 angered China and South Korea.
The occupation of Japan by its two neighbors ended with its defeat in 1945 and the end of World War II.
Visits by Japanese leaders to the sanctuary were previously seen as a lack of remorse for its military past. Neither China nor Korea has yet responded to this latest visit.
However, a Japanese government spokesman defended Mr Abe's right to visit the shrine, saying Japan had acknowledged its atrocities during the war.
As prime minister, Mr Abe sought to revise Japan's post-war pacifist constitution to include a paragraph officially legitimizing the military. However, he failed.
He resigned as prime minister – a role he has held since 2012 – last month, saying he had health problems. His former chief secretary in the cabinet, Yoshihide Suga, was elected his deputy last week.
What is the Yasukuni Shrine?
Built in 1869 under Emperor Meiji
It honors the souls of the 2.5 million who died in the war
Included include hundreds of convicted war criminals, including military leader Hideki Tojo, who was executed in 1948.
The organizers of the sanctuaries emphasize that many thousands of civilians are honored
China and South Korea see the shrine as a glorification of Japanese atrocities
Read more:The Japanese sanctuary of Yasukuni
Source link